As part of our journey to the 'new normal', we know that a one size fits all approach doesn't always work, as each day we try to balance the responsibilities of our work and family time. Here at Orbit, we want you to have your best day at work, everyday.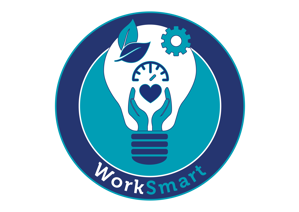 We've invested in technology for all employees to ensure that everyone can be digitally connected wherever they are working from.
Agile working is the key to our future – as a result of our investment in technology, the majority of our employees are now working in a blended way from any location, whether it's an Orbit building, their home or another location.
Essentially our work becomes about what we do, rather than where we work - we'll WorkSmart.
WorkSmart has been shaped by feedback from our colleagues, employee ambassadors and our diversity forum and enables us to be a more resilient organisation, while retaining the great culture that we already have. It will also help make Orbit to be Safer, Smarter, Faster and Greener.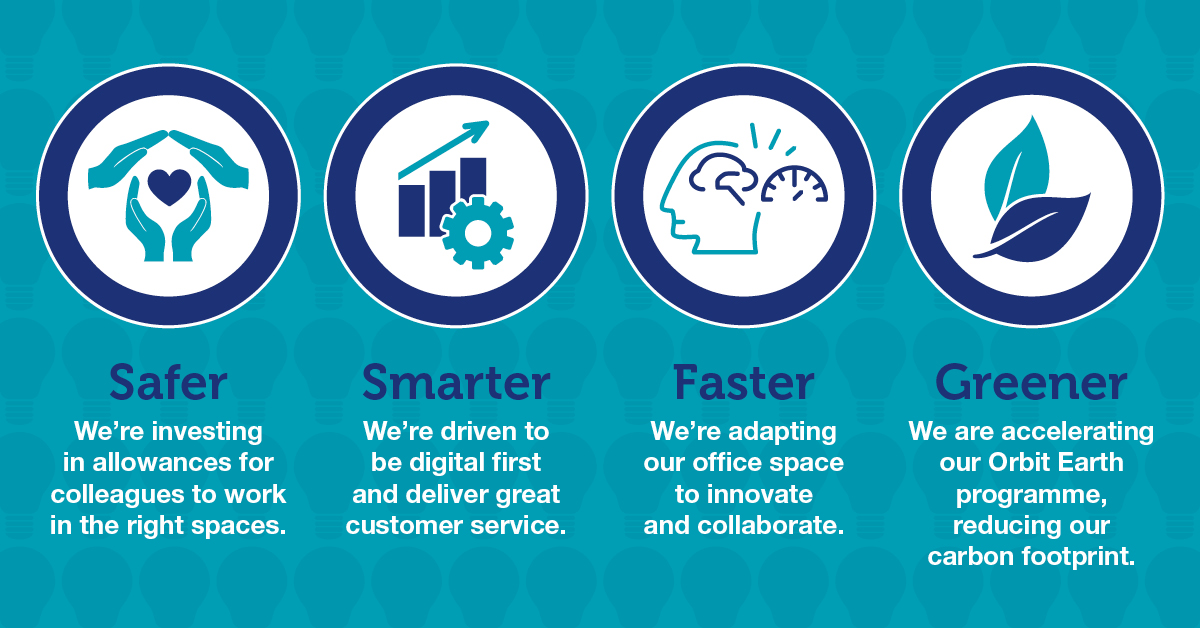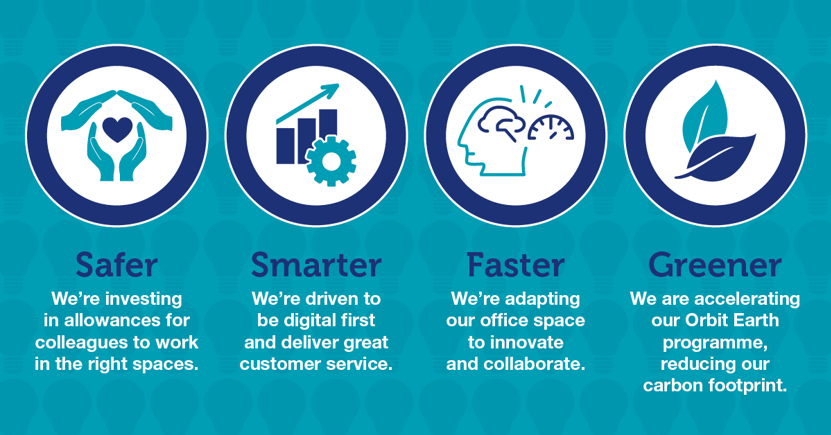 Through WorkSmart we will;
Be a digital first business: with excellent connectivity and technology.
Improve productivity: through a blended approach to ways of working.
Review our office footprint: We'll have the right spaces in the right places.
Use our workspaces differently: For collaboration and innovation.
Reduce our carbon footprint: By reducing travel, office space and printing, and recycling office equipment.
It goes without saying, that however we choose to work, we must ensure that we deliver first class services to our customers, optimise productivity and operate an efficient and effective business.
Interested? 
Why not take a look at our vacancies.