We want to unlock the potential in all of our employees and maximise their satisfaction in their career.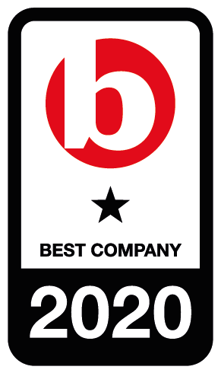 Orbit being placed as a Sunday Times 100 Best Companies to work for, for the second consecutive year, demonstrates we place people at the heart of everything we do. We continue to create a culture that celebrates diversity and an environment where everyone feels able to contribute towards achieving together.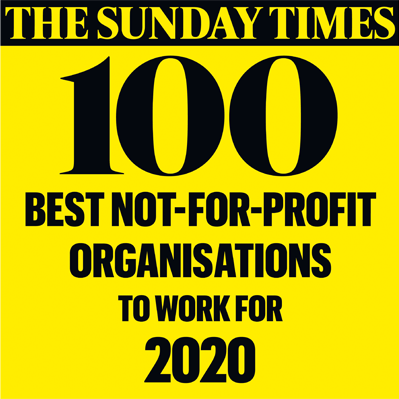 We have a corporate learning programme, opportunities for professional development, a leading reward and recognition package and our people tell us Orbit is a great place to work for.
We are also proud to be one of the Best 25 Housing Associations to work for.  In a list compiled by Best CompaniesTM and published annually by 24housing magazine, only the top 25 housing-sector organisations with the highest Best Companies Index scores feature in this prestigious list.   
At Orbit, our people are enthusiastic and passionate about making a real difference to our customers and communities. We are one team where everyone is connected and encouraged to have the freedom to think differently.
We all contribute to the future of the business and take pride in what we do, the results we achieve and the difference we make. The bedrock of Orbit's commercial 'Profit for a Purpose' approach is our values that under pin the way we work on a daily basis.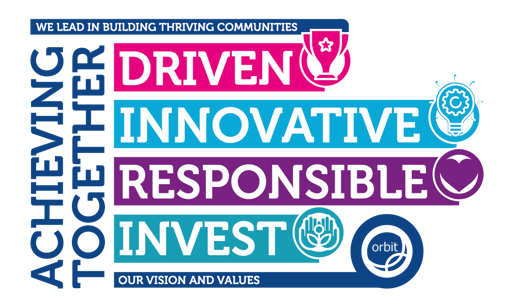 Orbit have disability confident committed status provided by the Department for Work and Pensions.
As part of this accreditation we commit to the following statements
To ensure our recruitment process is inclusive and accessible
To communicate and promote vacancies
To offer an interview to disabled people
To anticipate and provide reasonable adjustments as required
Support existing employees who acquires a disability or long term health condition
We are proud to have received the Defence Employer Recognition Scheme Gold Award Certificate in recognition of our commitment to the Armed Forces.
The gold award is given to employers who have pledged to support the armed forces, signed the Armed Forces Covenant, promoted being armed forces-friendly, and are open to employing reservists, armed forces veterans (including the wounded, injured and sick), cadet instructors and military spouses and partners.