Sophie Parkes talks about her role as Digital Brand & Marketing Manager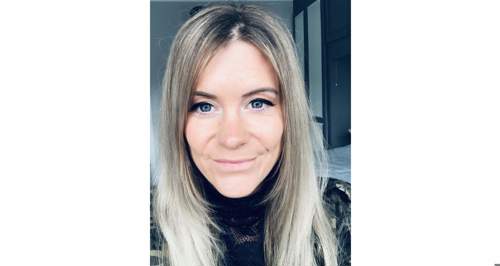 Approaching my half-decade at Orbit has got me reflecting on my time here as Digital Marketing & Brand Manager.
I joined the organisation at a time of change, with a new Chief Operating Officer coming in who had a strong commercial background. His vision really enhanced our profit for purpose agenda, helping us increase our investment into our communities. Over the last three years alone we've invested over £15 million back into our communities, and I'm so proud of the difference we make.
One of the things which attracted me to Orbit in the first place was the strong people ethos and the dedicated training academy, and with their support, I've completed my CIM in Professional Marketing and further developed my digital and marketing specialist skills.
This investment in people and the benefits package that we offer often attracts people to Orbit, but the reason people stay so long is the positive impact we make. There is a genuine passion throughout the business to work towards one goal: to build thriving communities. It's contagious, and really drives you to do more and do it better, and this spirit runs through every team.
It's a fun place to be and there is always a new challenge to get stuck into. I'm proud to be part of a team which is really pushing forward our digital strategy for our customers and colleagues. It really is an exciting time and it's never been so important to join our journey!
We have lots of vacancies right now, including a really exciting role in my team focussing on our Orbit Homes sales and corporate brand. So if you want to grow, be challenged, make a difference and have fun, you know where to click!