We've asked our Apprentices to describe how the past few months have been for them from adapting to a new agile working environment to overcoming challenges and celebrating team success over a very difficult time for any employee.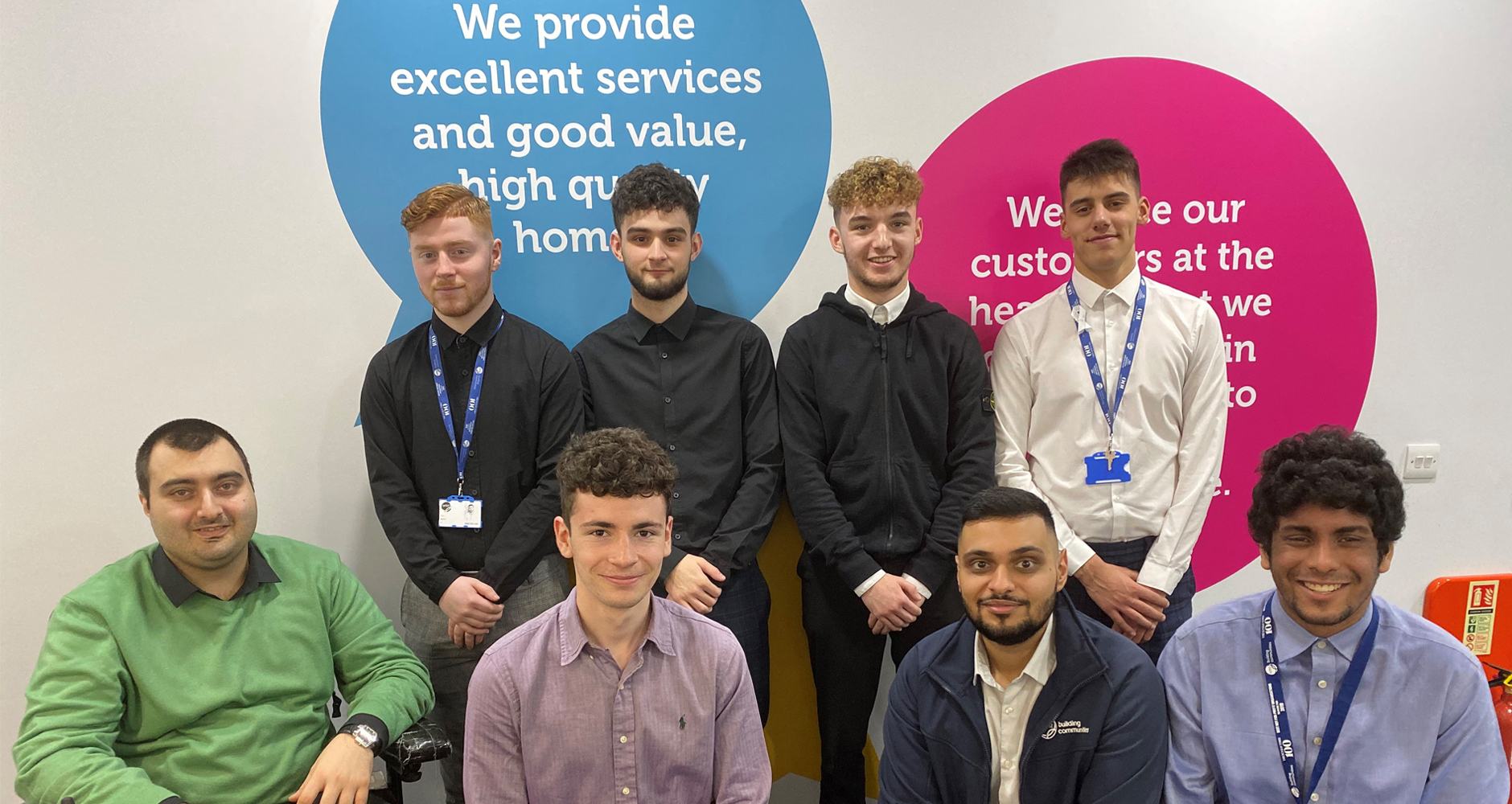 Here are their thoughts about the new ways of working and how our people are adapting to this new agile working environment.
Paul: I would say at the start of it all, job security had been a huge problem on my mind. But after getting us all home straight away and quickly, meetings and updates to make sure everything is ok, and lastly, being offered a full-time position during COVID-19 to start in October has made me realise how great Orbit is.
During the pandemic, a housing association will still do business, and that's been majorly important to keeping our jobs. It has been quite good to be working from home, and Orbit trying to implement agile working now after realising people do need to work from home mostly, because of commitments in their lives is great. After moving to Microsoft Dynamics remotely, and receiving training through teams, I think most people can agree, that agile working is successful.
Callum: Adapting to the new situation we are finding ourselves in was challenging as I changed job role during this time and had to learn all of the new skills whilst agile working which was a lot of added responsibility. My new colleagues have been extremely helpful by teaching me new things over Teams and Skype calls and doing what they can when visiting the office once a week staying two metres apart.
Orbit were very quick to prepare all employees with laptops when the lockdown was announced and reassured everyone that they would continue to work from home with full pay where as some of my friends at different companies were put on furlough on almost half of their usual salary.
Charles: COVID-19 has affected my day-to-day work massively, having to work
from home throughout. One of the main obstacles I have faced working from home during COVID-19 is that communication as a team is not as effective, which especially during the start of lockdown really hampered my workload. Since the start of lockdown, we have overcome this by creating a group within MS Teams which we have been using to ensure we are communicating effectively as a team.
Valentin: The current situation has had a positive impact on my day to day activities. From being able to balance my personal life and apprenticeship course to being more productive on the workload. Additionally, as a disabled person, living in Leicester, I am not required to travel. I am happy that our team is flexible, and everyone is quick to respond and help each other, making our day easier.
Dan: The switch to homeworking due to COVID19 was a big shock at first but Orbit handled it brilliantly. The use of Microsoft Teams has enabled us to work just as effectively as we did in the office due to being able to screenshare and video call. I feel my team and department have been very supportive during the pandemic, we have weekly team video calls and we ran a daily finance quiz to help boost morale during lockdown. Agile working has helped me find a great work/life balance and I hope to be able to maintain this in the future.
Ameen: Working from home was hard to get used to and I had to adapt fast as we were placed on lockdown at the busiest time of the year. It's been a bit of a rollercoaster as there are many times where I wished I was in the office and at the same time was glad I was at home. Like trying to work out how to do all the jobs that I did on paper copies now had to become paperless and managing that time was such a problem as everything became a longer process, but the fact is that I was able to relax in my own space during breaks and lunch which was excellent as well.
Find out more about our latest WorkSmart policy and the Orbit Benefits package.
Interest in joining Orbit as one of our future Apprentices? Check the latest job roles here.