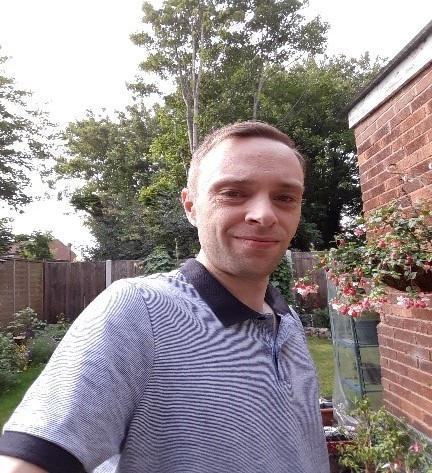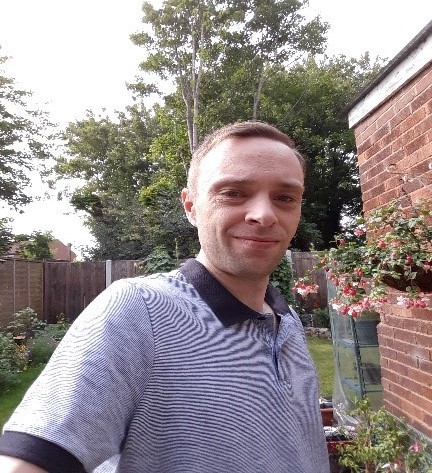 When you hear people talking about apprenticeships, you might wrongly assume that they are referring to teenage school leavers. In fact, there is no upper age limit for apprenticeships and for people like 39-year-old Simon Ozolins, Finance Apprentice at Orbit, it has offered the perfect route into a change of career.
"I first joined Orbit in the Help to Buy Team back in 2011," explained Simon. "After around 9 months, I moved to the facilities team and had a range of duties including helping to maintain two of our Coventry offices, working on reception, health and safety within the buildings, that kind of thing. After what was supposed to be a maternity cover role, I successfully applied to become a full-time member of the team where I worked for six years.
"In 2018, the team was restructured and I was unfortunately made redundant. Due to two rounds of surgery on my leg which I had at around the same time, I ended up out of work for nearly two years but I used my recovery time to re-evaluate what I wanted to do with my career and I decided that a change in direction and some new qualifications would get me to where I wanted to be.
"I took an access course with the Open University in 2020 and, just as that was finishing, I saw the advert for a Finance Apprenticeship at Orbit. I'd never worked in finance before, however I had worked for Orbit and knew that their values aligned with my own, that they invest in their employees and that they would give me the help and support that I needed to reach my goals, so I decided to go for it.
"I was over the moon when I was informed that I had been successful, especially when I was told that there were over 300 applications! Since coming back to Orbit as an apprentice in September last year, Orbit has paid for me (using the Government apprenticeship levy) to complete my Association of Accounting Technicians (AAT) Level 2 qualification. I've worked in Transactional Services in both the Rents/Sales Ledger Team and Purchase Ledger Team to give me the opportunity to experience everything from dealing with Housing Benefit payments to processing supplier invoices.
"I've also been supported by a second-year apprentice who has given me lots of advice and help with my training, and this September it will be me who supports the next Finance Apprentice as I move into a new full-time role in Rents and Sales. My aim is to go on to complete the full AAT qualification at Level 3 and 4 and hopefully continue to grow and develop within Orbit, eventually taking on more responsibility and a more senior role.
"For me being an apprentice has allowed me to completely change career direction whilst still earning a salary, enabling me to learn the new skills and qualifications that I need to get me where I want to be. Making the decision to effectively start again with my career and become an apprentice was a big one and definitely a bit daunting, but I've had brilliant support from Orbit in pursuing my aspirations and I'm thrilled that I now have the opportunity to build on their investment in a full-time position."